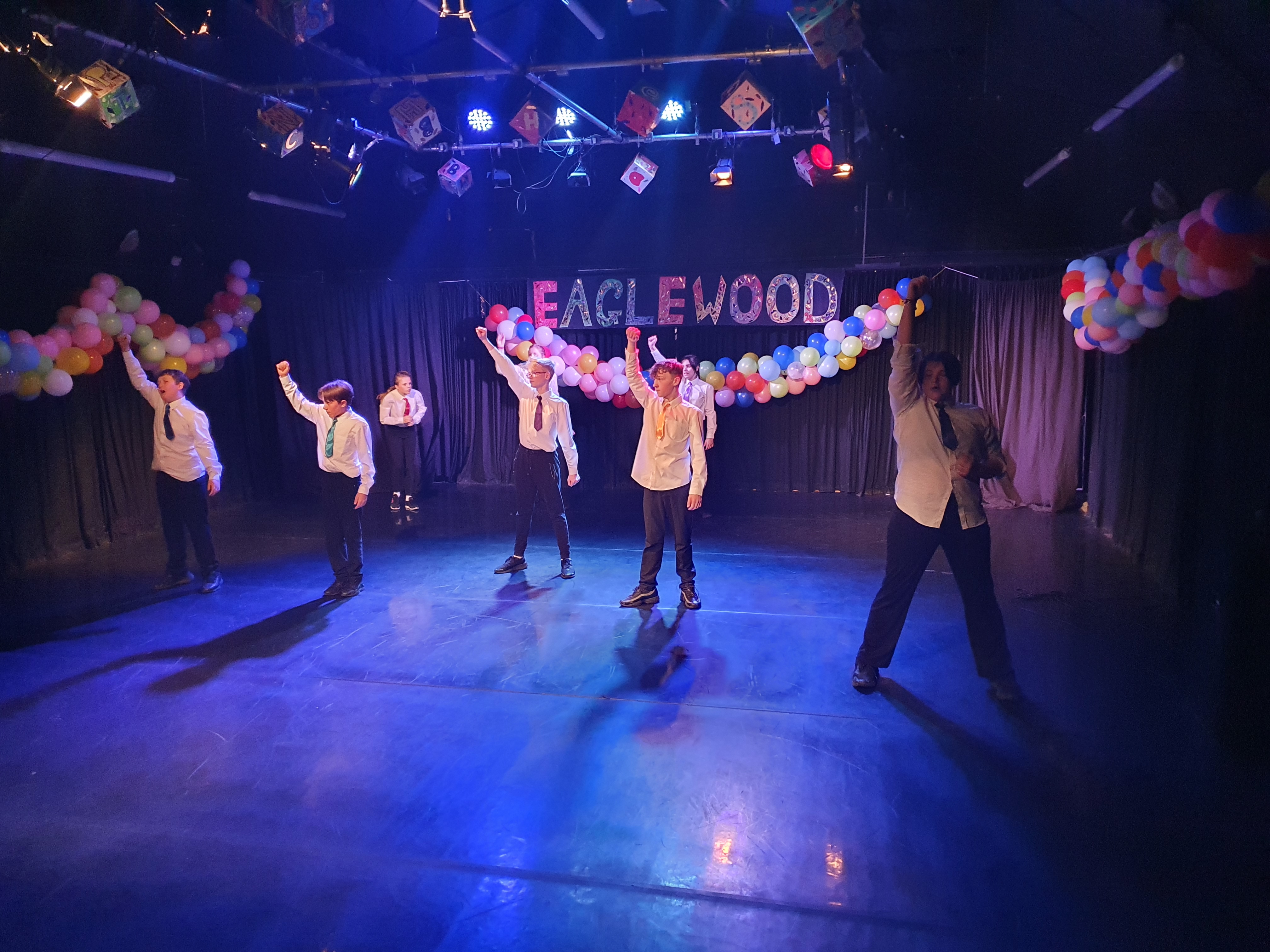 Our captivating cast of performers take centre stage
The power of the creative arts was never more profound than recently, when a group of Eaglewood students came together to perform in front of a packed house at The Forest Arts Centre, New Milton.
A simple idea transformed into a performance that left staff and parents alike reaching for the tissues. The school were lucky enough to have the full support of The Forest Arts Centre and talented choreographer, Carly Simmerling.
In the 12 weeks, leading up to the performance students transformed from novice dancers, performers and singers to a captivating confident cast. The school became an extension of the stage with the sound of singing filling it's corridors. Students who may have started this process with very little confidence flourished and found their voices.
There were Solo's, group dances and duo performances from students aged 12 – 15yrs old. Two students came together to sing the infamous Encanto song, followed by a full cast rendition of Matilda's 'Revolting children' along with a high energy performance of 'Teacher's Pet' from School of Rock. Students were presented with certifcates to commemorate their achievements.
This was more than a just a showcase for Eaglewood, performing challenged the students to develop fundamental life skills. Most of all they collaborated as a team and demonstrated real sense of empathy towards one another. Ultimately the showcase aided students to work on developing greater self-esteem fulfiling the school mission statement of Raising Aspirations and Changing Lives. One parent commented, "The show was life changing for my boy, he is a different person and I can't thank you enough."
Sharon White Head of Creativity, commented;
'I'm so proud of the students' commitment and dedication to the project. All rehearsals massively paid off and to see their big smiles as they came out onto the stage was amazing.  As the school's creativity programme evolves, we hope this fantastic performance is just the beginning for our lovely students.'
Eaglewood Students did themselves proud at the schools inaugural Showcase and were presented with certificates after their performances.